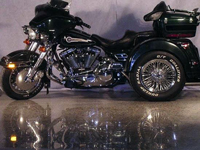 Our customers are wide-ranging with many different types of flooring requirements.
At Phoenix Floor Preparation we assess the individual requirements and key factors of each project to ensure we fully understand our clients expectations and can therefore provide the best possible, most cost effective solution every time.
TYPES OF PROJECTS WE COMPLETE :
Aircraft Hangers
Butcheries
Car Dealerships
Correctional Facilities
Hotels
Logistics Companies
Pharmaceutical Companies
Private Residences
Retail
Restaurants & Commercial Kitchens
Safety / Non Slip / Slip Resistant Floors
Schools
Shopping Centres
Supermarkets
Swimming Pools
Warehouses
Workshops
We place emphasis on Strength, Durability and Safety with maximum convenience for the customer.
Our Fast-Curing options can be installed overnight, ready for use the next day. This incurs minimal or no shut-down time, being particularly valuable for commercial kitchens, warehouses etc.